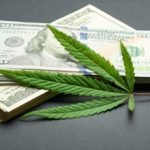 The National Institute for Cannabis Investors predicts the legal cannabis industry could soar as high as $300 billion over the next few years.
It was worth just $10 billion last year.
That's 2,900% growth.
And 2020 is providing many catalysts in that direction.
One of our three pot stocks to watch could soar 150% before the end of this year.