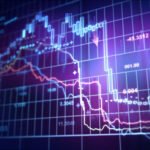 I hope you all had a relaxing Labor Day weekend because the markets are getting hit full force today.
Over the past few days, the long-awaited - or should I say long-dreaded - U.S. tariffs on Chinese imports came into official effect. And the markets responded...
All three major indexes opened in the red. And the sharp dive is just continuing as the day goes on.
But while the trade war has been investors' main focus as of late, it's not the only thing to pay attention to...
When looking at market moves, you can't use tunnel vision. There's more going on than meets the eye.