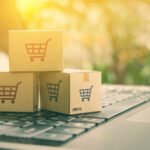 In just 60 days, the pandemic and lockdown changed our way of life permanently.
Sure, the economy will recover and we'll be able to go to restaurants again.
But some changes are here to stay.
And those changes are unprecedented profit opportunities for those who find them, especially in e-commerce stocks.