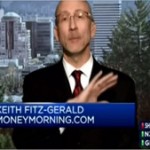 Federal Reserve Chairwoman Janet Yellen topped the news this week - but she didn't actually say anything...
And the markets went wild Wednesday trying to parse Yellen's remarks and the language of the latest FOMC meeting policy statement.
Yellen's word games mess with how markets are supposed to operate. It leaves investors guessing about what's ahead.