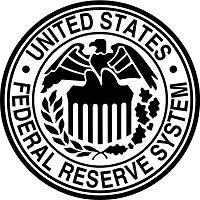 Updated: The Federal Open Market Committee (FOMC) meeting today (Wednesday) came with no surprises.
The U.S. Federal Reserve concluded its large-scale bond-buying program known as QE3.
But the Fed also stayed mute on raising interest rates, continuing to brandish the same unchanging line that rates will remain at zero "for a considerable time following the end of its asset purchase program."
The markets have been hanging on the words of the U.S. Federal Reserve all year, carefully trying to parse its rhetoric for some indication of future monetary policy.
But the right investments provide a shield against the uncertainty the Fed has created through its hushed tones on interest rate increases.
Even with today's FOMC meeting, which ended the third round of quantitative easing (QE3), investors shouldn't sweat the prospect of the Fed winding down its easy money policy.
Building a portfolio on globally recognized "must-have" companies, as Money Morning Chief Investment Strategist Keith Fitz-Gerald calls them, will keep your money safely independent of Fed ambiguity.
But first, here's what today's FOMC meeting revealed, and why the market reaction to follow shouldn't shake investors.
What Happened in Today's FOMC Meeting
This FOMC meeting was significant.
You see, after two years of accelerated bond-buying through QE3, the Fed has been able to artificially inflate the broader markets.
From the start of QE3 to today's end, the Fed balance sheet has grown by about $1.7 trillion. That's close to a 60% increase.
In that time the Dow Jones Industrial Average has grown about 25%, and the S&P 500 about 35%.
On Dec. 18, former Fed Chairman Ben Bernanke announced that the Fed would cut back the $85-billion-a-month program to a $75-billion-a-month program.
And with each Fed meeting to follow, another $10 billion was cut. This so-called taper continued as Bernanke stepped down and made way for his successor, current Chairwoman Janet Yellen.
The Fed was purchasing assets at a pace of $15 billion a month. And today, the Fed ended the program.
Many investors now will be monitoring further Fed meetings in search of a timeline on interest rate hikes.
But don't be like many investors...
The Best Investments for Fed Uncertainty
Yes, the days of accommodative monetary policy are likely numbered.
"The Fed is functionally insolvent," Money Morning Chief Investment Strategist Keith Fitz-Gerald said. "Someday, its party will end. For now, though, its flawed policies are creating some of the biggest profits in 100 years."
But the gains don't have to stop.
A good way to ensure gains, even while the easy money stops flowing, is to find what Fitz-Gerald calls "Global Growth & Income" holdings. These companies have globally recognized names and fortress-like balance sheets.
They also serve a pressing global need.