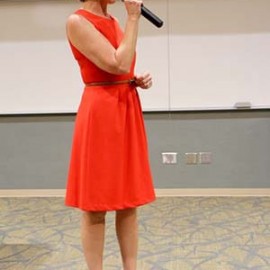 Republican presidential nominee Carly Fiorina is crushing the polls right now. In the month of September, she rocketed from 3% support to 15% by month's end, according to the latest CNN/ORC poll out Sept. 20. That puts her in second place behind GOP front-runner Donald Trump.
Carly Fiorina leadership in the White House would be a good thing for the U.S. technology sector.
"With Fiorina, the odds that we may get a U.S. president who understands that the road to wealth is paved with high tech have increased significantly over the past few weeks," he said on Oct. 1.