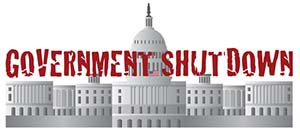 For the second time in two years, another controversy has forced Americans to ask, "Will there be a government shutdown?"
Oct. 1 marks the first day of fiscal year 2016 - the deadline for funding. But debate over financing nonprofit reproductive healthcare provider Planned Parenthood threatens to halt the nation if no measure is passed to keep the government funded beyond Sept. 30.
And in fact, House Republicans just voted on Sept. 18 to block all federal financing for Planned Parenthood - the first step toward a government shutdown this month...
Will There Be a Government Shutdown? The Planned Parenthood Controversy
Planned Parenthood receives more than $500 million in federal money under the current budgetary plan.
But a growing number of Republicans have said they will not vote for a budget that funds PP.
That's because an anti-abortion group called the Center for Medical Progress (CMP) accused Planned Parenthood of selling aborted fetuses for a profit - a charge which PP has denied.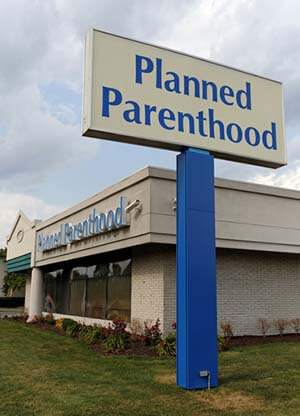 On July 14, the Center released a video it claims was recorded in secret. CMP actors posed as tissue brokers and in the video it appears that PP execs engaged in discussion of illegally selling fetal tissue. On July 21, the CMP released a second video, again featuring a discussion with a PP official about the selling of fetal tissue.
PP maintains its process is legal, limited to a handful of states, and is not for profit. It, and many Democrat leaders, argue the CMP videos are falsified, edited clips. In a July 14 statement on its website, PP defended its affiliates' practice of fetal tissue donation as "standard across the medical field":
"At several of our health centers, we help patients who want to donate tissue for scientific research, and we do this just like every other high-quality health care provider does - with full, appropriate consent from patients and under the highest ethical and legal standards. There is no financial benefit for tissue donation for either the patient or for Planned Parenthood. In some instances, actual costs, such as the cost to transport tissue to leading research centers, are reimbursed, which is standard across the medical field."
The key here is whether or not PP actually profits from the selling of fetal tissue, because otherwise, with certain limitations, the sale itself is legal. The American Medical Association's ethical guidelines on the issue states, "Fetal tissue is not provided in exchange for financial remuneration above that which is necessary to cover reasonable expenses."
Sign up for SMS so you never miss special events, exclusive offers, and weekly bonus trades.
Several GOP presidential candidates have weighed in on the debate, saying PP is profiting from abortions.
On Sept. 20, New Jersey Gov. Chris Christie said on CNN's "State of the Union" that GOP leaders on Capitol Hill must force U.S. President Barack Obama's hand on PP funding.
"At least the American people will know who the obstructionist is," Christie said. "If he's going to veto it, let the American people see that he stands with the folks who believe the systematic murder of children in the womb in a way that preserves the body parts to be sold on the open market for profit is something that he stands for."
Carly Fiorina also prompted legislators to pursue a government shutdown the same day.
"Something very important has changed since the last government shutdown," Fiorina said in a Sept. 20 interview with "FOX News Sunday." "People want to know what we stand for. What does our party stand for? What do I stand for?"
Here's a look at the likelihood of a government shutdown, and the timeline...
Will There be a Government Shutdown? Here's the Timeline...
The House approved a standalone measure to defund PP for one year on Sept. 18.
But Republicans' No. 1 and No. 2 legislators in the Senate appear ultimately split on the issue of a government shutdown.
Senate Majority Leader Mitch McConnell (R-KY) has vowed there will not be a government shutdown to defund Planned Parenthood. The politician has made clear he believes the strategy to attach defunding to a spending bill is an "exercise in futility."
Meanwhile, Senate Majority Whip John Cornyn (R-TX) said on Sept. 17 the Senate will vote to defund Planned Parenthood in relation to a government-spending bill. "I think we'll have votes associated with the [continuing resolution] on defunding," Cornyn told a small group of reporters Thursday.
House Speaker John Boehner must either follow Sen. McConnell's lead to keep the government open and take on the Planned Parenthood fight later. Or he could back Cornyn's move into a spending showdown.
Either way, Republicans have little chance to defund Planned Parenthood, despite the threat of a government shutdown. Democrats have staunchly promised to hold up budget proceedings in the Senate until the nonprofit receives funding.
"With technology you could on YouTube kick a basketball 50 yards and get it in the basket and that doesn't mean you did it," House Democratic leader Nancy Pelosi (D-CA) said on Sept. 17. Planned Parenthood, she continued, is "really is not a reason - it's an excuse" to shut down the government.
President Obama has also said he will veto any budget that doesn't have money for PP.
"We stand yet again on the verge of another government shutdown," Money Morning Chief Investment Strategist Keith Fitz-Gerald told his Total Wealth research service readers on Sept. 18. "This time the bickering centers on funding related to Planned Parenthood, which has been linked to the appalling sales of fetal body parts in recent months, while other legislators insist on a planned multibillion dollar tax hike for private equity managers."
The last government shutdown, he noted, created some quick double-digit profit opportunities for savvy investors.
Click here to sign up for Total Wealth and get Keith's three stock picks to double your money during the impending government shutdown. You'll also get all of Keith's Total Wealth research and strategies delivered to your inbox twice each week, and there's never a charge.
Tara Clarke is an Associate Editor at Money Morning. You can follow her on Twitter @TaraKateClarke.