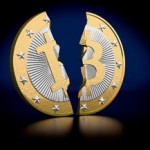 When you start seeing a lot of Bitcoin news headlines declaring that the digital currency is dead or dying, it can only mean one thing.
Bitcoin prices are bottoming out and will soon start rising.
That's not the conclusion one would normally draw from a Financial Times story that just pronounced the "end of Bitcoin," but in this case it's correct.