A sure sign that Bitcoin is gaining traction is to keep track of who is investing in Bitcoin businesses.
Two of the world's more respected business leaders have joined a team that's investing $30 million in Bitpay, a Bitcoin payment-processing firm.
Sir Richard Branson, chairman of the Virgin Group Ltd., and Jerry Yang, co-founder of Yahoo! Inc. (Nasdaq: YHOO), have confirmed yesterday (Tuesday) to The Wall Street Journal that they are part of the new investment. It's thought to be the largest venture capital investment in Bitcoin to date, and values Bitpay at $160 million.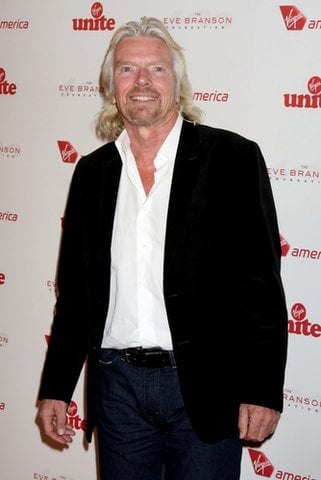 It's yet another confirmation that Bitcoin is making steady progress as the world's digital currency of choice.
Branson told The Wall Street Journal via an email that he was interested in Bitpay because "banking as we know it is in the midst of enormous change and innovation."
In my recent webinar, "Edison's Revenge on the Dollar," I talked about my meeting with Bitpay Chief Executive Officer Tony Gallippi. I identified him and his firm as winners in the space.
Sir Richard agrees with my assessment, telling the Journal that Bitpay "continues to build trust, legitimacy and momentum in this exciting currency revolution."
Based out of Atlanta, Bitpay processed more than $100 million in Bitcoin transactions by the end of 2013 and has grown to serve more than 30,000 merchants, a number double what it was last year.
Some of the payment processor's clients include the NBA's Sacramento Kings, WordPress, Overstock.com, and Branson's own space tourism outfit, Virgin Galactic.
Bitpay plans to use the money from its latest funding round to continue its global expansion. It currently employs around 40 people and has already opened satellite offices in Buenos Aires, Amsterdam, and San Francisco.
Note: Even with Facebook's 93% surge in 2013, not only is it still a buy… it could double again. Here's why…
Who Else Is Investing in Bitcoin
Investing in Bitcoin is definitely accelerating. Boston-based Circle Financial, which is focused on making online tools to make Bitcoin easier to use, raised $17 million in March.
According to Bitcoin news site CoinDesk, at least $72 million of venture capital poured into Bitcoin startups just in the first quarter of 2014. As a result, CoinDesk has raised its projection for investments in Bitcoin startups this year from $100 million to $300 million – triple the amount invested in 2013.
The well-respected venture capital firm Andreessen Horowitz, headed by Marc Andreessen, has been eagerly investing in Bitcoin startups. The firm has already invested $50 million and, according to Andreessen, is likely to invest "hundreds of millions" more.
I believe all this Bitcoin investing news proves what I've been saying about Bitcoin all along – this radical new digital currency is truly an unstoppable global force.
Why do you think so many venture capitalists are investing in Bitcoin? How soon do you think it will go mainstream? Let us know on Twitter @moneymorning or Facebook.
Editor's Note: Tesla (Nasdaq: TSLA) stock has gained a whopping 238% in the past year – and the company is not slowing down.
Now Tesla is engaged in a highly sensitive venture called BlueStar that could disrupt $737 billion of the U.S. economy and impact 98% of the population.
Few details concerning BlueStar have made their way into the press. However, a recent investigation uncovered some shocking revelations.
Click here to continue reading this must-see story…
Join the conversation. Click here to jump to comments…
About the Author
Michael A. Robinson is a 35-year Silicon Valley veteran and one of the top technology financial analysts working today. He regularly delivers winning trade recommendations to the Members of his monthly tech investing newsletter, Nova-X Report, and small-cap tech service, Radical Technology Profits. In the past two years alone, his subscribers have seen over 100 double- and triple-digit gains from his recommendations.
As a consultant, senior adviser, and board member for Silicon Valley venture capital firms, Michael enjoys privileged access to pioneering CEOs and high-profile industry insiders. In fact, he was one of five people involved in early meetings for the $160 billion "cloud" computing phenomenon. And he was there as Lee Iacocca and Roger Smith, the CEOs of Chrysler and GM, led the robotics revolution that saved the U.S. automotive industry.
In addition to being a regular guest and panelist on CNBC and Fox Business Network, Michael is also a Pulitzer Prize-nominated writer and reporter. His first book, "Overdrawn: The Bailout of American Savings" warned people about the coming financial collapse - years before "bailout" became a household word.
You can follow Michael's tech insight and product updates for free with his Strategic Tech Investor newsletter.