Oil
Article Index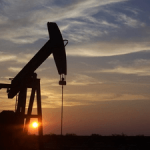 Last Thursday, I filled my Oil & Energy Investor readers in on the best energy investing strategy to use in a world wracked by rising tensions on the Korean Peninsula, the Persian Gulf, and of course, Venezuela.
Now, energy is still making people fortunes. That hasn't changed, and it's not likely to in the future, either.
But in an increasingly anxious world, investors will see bigger, more consistent profits when they find a way to bridge two critical sectors: defense and energy.
In fact, in my monthly, paid Energy Advantage and weekly Energy Inner Circle investment research services, I'm adding significantly more "weight" in the stocks that do this very bridging.
Normally, I'd keep these plays close to the vest; after all, it's only fair. We've already enjoyed double-digit gains in these companies, and the upside potential is still enormous.
More importantly, the geopolitical situation is changing so quickly, and the impacts are so profound, that I want to make sure everyone is holding these three stocks at a minimum.