By TOM GENTILE, America's No. 1 Pattern Trader, Money Morning • @powerproftrades • February 10, 2020
---
Editor's Note: These shocking new micro-currencies are going ballistic. Have you ever heard of micro-currencies?  Most people haven't. But savvy investors who are playing this "offshoot" market are making some of the biggest gains in history. We'll show you how you can collect up to 1,000% gains. Go here.
---
Dear Red Alert Reader,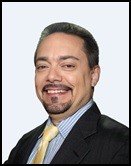 A lot of the novel corona-virus speculation has focused on what this outbreak panic will do to stocks. That's why we've covered the best actions to take now, like finding profits in rising pharma shares and getting into strong tech companies at great "buy-in" prices.
Of course, we'll continue to uncover profit opportunities in these areas. But more importantly, a huge cash cow has been revealed somewhere else…
Oil is down 24% in price in just the last month. But demand isn't going away. In fact, it'll increase this year. It is still the world's most important commodity, after all.
When you know how to seize the opportunity, the money can be yours for the taking.
I'm going to show you exactly how to do that today, with the three best ways you can play this rare opportunity…
It's Time to Play the World's Most Important Commodity
Oil is widely considered the world's most important commodity. Currently, it's in the highest global demand – demand that is only expected to increase this year.
At the same time, the precious commodity is a finite resource. That means that eventually, supplies will dwindle.
Supply and demand… you know how it goes. The lower the supply and higher the demand, the higher the price.
But right now, that price is low.
Oil has dropped 24% over the past month. Now, it's sitting at a one-year low at just $53.85 a barrel.
All of this spells one very important word – opportunity.
The price will climb back. While it's impossible to time the exact bottom, the chart above shows support for where the Unites States Oil Fund LP (NYSE: USO), the exchange-traded fund (ETF) that tracks the price of West Texas Intermediate Light Sweet Crude, is trading now.
Previously when the USO bounced off the support levels – in June 2019, August 2019, and October 2019 – we saw a 20% to 30% rebound.
And there's not just one, but three ways you can cash in on the rise…
No. 1: Buy and Hold
My favorite way to trade oil is to use the USO. At this low price, the USO is at an excellent buy point, making it a great portfolio stock.
Another option is to purchase the Energy Select Sector SPDR Fund (NYSE: XLE), which is full of oil company stocks like Exxon Mobil Corp. (NYSE: XOM) and Chevron Corp. (NYSE: CVX). This is not, however, a pure oil play, meaning it's subject to company performance and news. Depending on how a company is performing, this can be either good or bad for profits.
No. 2: Buy the Strongest Oil Company Stocks
The best-performing oil company stocks will often outperform the actual commodity. Among XLE holdings, these are the strongest performers over the past month:
Apache Corp. (NYSE: APA) +7.28%
Kinder Morgan Inc. (NYSE: KMI) -1.84%
ONEOK Inc. (NYSE: OKE) -2.79%
Remember, oil has dropped 24% in price over the past month. Even though KMI and OKE are in the red, these companies have still dramatically outperformed the commodity itself. As the price of oil recovers, these companies will likely provide greater returns than a pure oil play.
---
Teenage Burger Flipper Becomes Millionaire with One Trade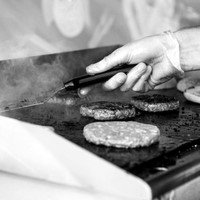 Eighteen-year-old John Erikson was called a loser by his high school teachers. He thought he'd end up flipping burgers for the rest of his life. But Erickson was no dummy. In fact, he shocked the world… turning a $1,000 gift from his grandmother into a $3 million windfall – with a single investment. You have to see this story.
---
Particularly impressive is APA, which has risen 7.28% over this correction in the price of oil.
No. 3: Leverage with Options
The first two opportunities here are good – but by harnessing the power of options, you could boost your returns on oil. That's because options lower your risk, magnify your returns, and increase the probability of profit.
Here are a few ways to supercharge performance on the USO with options:
Long Term: Buy LEAPS
This is a longer-term play. LEAPS are "long-term equity anticipation securities" that provide leverage and plenty of time to be right.
As I type, the USO Jan. 15, 2021 $9.50 calls are going for $1.95. This will cost you $195 to control 100 shares of USO at a fraction of the cost of buying the asset, which would run you $1,950 for 100 shares.
Shorter Term:Buy Monthly Options
With a positive stock move, shorter-term options will outperform LEAPS. But the opposite is also true. They could lose money faster if the stock drops and are considered a more aggressive play.
But that's exactly why we practice rules-based trading. By setting limit orders and sticking to exit strategies, we can make sure to control any potential losses – not to mention increase our wins.
If you feel oil will recover sooner rather than later, consider buying out-of-the-money (OTM) options (one to two strikes higher than the price of the stock).
For example, the USO March 20, 2020 $11.50 calls are going for $0.25. One contract will cost you a mere $25 to control $1,050 worth of the USO until March 20, 2020.
Supercharge Returns: Sell Calls
This strategy works with longer-term options (60 days out or more). Similar to a covered call, you can sell 30-day calls against your longer-term calls each month, collecting monthly "rent" on your long calls.
Sell OTM calls (one to two strikes OTM) each month to generate income that will reduce your cost basis in the stock while the USO rises.
For example, selling the USO March 2020 call for $0.25 would generate $25 a month. Twelve months of "rent" would generate $300 of annual income, offsetting your call purchase significantly.
Let me know if you follow any of these oil plays. And before you go – there could be even more profits on the horizon…
3 Trades That Could Set You Up… for Life: I thought I'd seen it all – all the hype… all the hoopla – from every market known to man. Then Tom Gentile showed me this offshoot of the $6.6 trillion currency market, and my jaw hit the ground. Click here to see what's possible with just three trades.
I'm talking about the chance to double your money – or more – every single day the market is open with the help of my powerful breakthrough Alpha-9 system.
And not just when a crisis strikes, or volatility is high…
… but for as long as you choose.
You see, my system helps me deliver a daily double-your-money trade opportunity. It combines blazing-fast processing power with the latest advancement in machine learning and my proprietary sequence-matching protocol.
In fact, it has the potential to help make you a millionaire.
I'm going to reveal all the details right here…
Follow Money Morning on Facebook and Twitter.