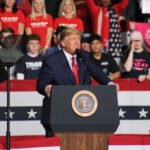 With the election fast approaching, investors need to be thinking about the best stocks to buy for each outcome.
And while former vice president Joe Biden is leading in the polls, many pundits believe President Trump has a good chance of pulling out another surprise victory as he did in 2016.
So investors need to be ready for a Trump win in November.