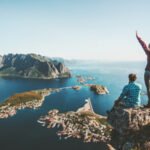 Some of the economy and stock market segments that have been decimated by the pandemic will come roaring back once a vaccine is widely available.
Even though many of these hard-hit stocks have jumped this week, they have a long way to go before they reach last year's high watermarks.
Travel will come roaring back when a vaccine allows the economy to function at full speed.
Some cruise lines are reporting strong bookings for cruises in late 2020 and into 2021.
The Walt Disney Co. (NYSE: DIS) is shooting to reopen its theme parks on July 1.
People like to travel and love their vacations, after all.
That's why these three stocks will shoot higher as soon as the virus is credibly contained.