Our latest roundup of the best stocks to buy now includes a diversified range of picks that cover four of the most profitable trends on earth.
You can expect each of these five stocks to deliver strong gains for years to come.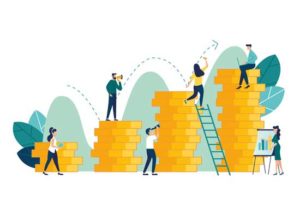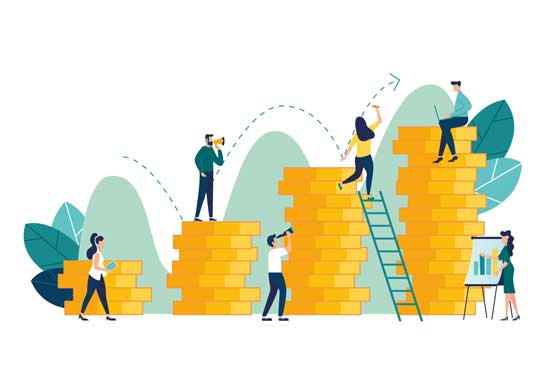 Here's a preview of what you'll find below:
The Internet has become an absolute necessity for enterprises large and small, which is why our first pick is still adding to its 150 million users.
Solar energy is now cheap enough that it's becoming the go-to choice for new energy capacity, and we've got the best solar company to capitalize on the trend.
Just about every car company on earth is moving from gas to electric, but your best play on electric vehicles is a company you might have never heard of.
Corporate spin-offs now represent $1.6 trillion in annual value, and we've got a way to play it for just over $50.
If last year's sell-off has you wary of putting your money in the stock market, we've got a rock-solid pick to anchor your portfolio and hold up in good times and bad.
And now, our latest list of the best stocks to buy now...
Best Stocks to Buy Now, No. 5: After 30 Years, the Internet Still Offers Huge Profit Potential for This Web Company
With more than half the world's population now online, according to Statista, it's hard to believe the World Wide Web is only 30 years old as of March.
Web presence is indispensable for any business of any size. And thanks to our next pick, small businesses don't have to shell out top dollar to get a beautiful, functional website.
Wix.com Ltd. (NASDAQ: WIX) was founded in 2006 to make the website-building process easier. Wix's cloud-based service comes with a wide variety of customizable templates with drag-and-drop functionality. So smaller organizations can learn the ropes on their own and set up and maintain their site with a minimal investment of time.
The real reason Wix is such a great investment is its e-commerce functionality. According to Statista, e-commerce sales in the United States will reach $735.4 billion by 2023, up 64% from $446.8 billion in 2017.
Wix gives sellers access to this booming market for $25 a month, or $195 for the year.
Wix's low-cost, high-quality model has earned it a huge - and growing - following. In 2019, just 13 years into its existence, Wix passed the 150 million-user mark. And that user base is growing at a 19% annual pace.
Users who pay for premium services now total 4 million and are growing 26% faster than those using the basic service.
This Could Be the Most Profitable Dollar You Ever Spend: Tom Gentile's Cash Course covers all the essential trading ideas you need to know to potentially make thousands in extra income every week. Get access for $1...
Wix's services are only going to become more essential in the coming years. Cybersecurity Ventures projects that Internet users will grow to 6 billion by 2022, a nearly 50% jump from 2018.
And the Web isn't getting simpler, either. Individuals and organizations of all types are going to need dynamic, multifunctional websites that can be easily viewed not only on desktop and laptop computers but on tablets and smartphones.
For those hundreds of millions of potential clients, Wix is going to be the obvious choice.
Money Morning Defense and Tech Specialist Michael Robinson says that makes Wix "one of those stocks that can turbocharge your portfolio for years to come."
Best Stocks to Buy Now, No. 4: As Solar Energy Hits Critical Mass, This Company Enjoys 40% Revenue Growth
Trade wars aside, the rise in renewable energy is unstoppable. That's not just because customers want cleaner sources of energy, although that's true.
It's also because renewable sources are increasingly the more cost-effective option.
According to a 2018 report by the International Renewable Energy Agency (IRENA), renewable energy sources will be consistently cheaper than fossil fuels by next year.
Join the conversation. Click here to jump to comments…
About the Author
Stephen Mack has been writing about economics and finance since 2011. He contributed material for the best-selling books Aftershock and The Aftershock Investor. He lives in Baltimore, Maryland.