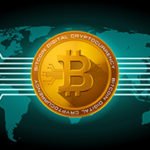 The digital disruption of the world of finance by cryptocurrency is no longer hypothetical.
It's happening right under our noses.
The ability to move money seamlessly and nearly instantly across borders is only one aspect of how crypto is revolutionizing the financial industry.
And yet we're only in the early innings of this game-changing technology.