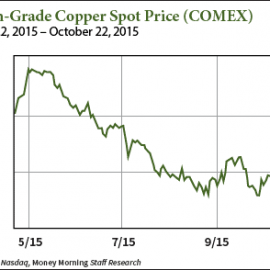 Glencore Plc. is the world's biggest, most important commodities trader, and it is in big trouble, under heavy pressure from all directions.
Too many things have to go right for Glencore to escape. If it can't pare down its debt load fast enough, if it can't raise cash fast enough, if ratings agencies junk it, or if commodities prices keep falling, Glencore could implode - violently.
And thanks to its outsize position and importance to the global commodities market, any meltdown at Glencore would have truly global implications across the commodities and debt markets, derivatives, emerging markets and, of course, U.S. and world stock markets.