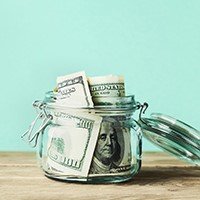 A little discipline can take you a long way.
I thought about this after I told you about a way to "Accumulate" your way to wealth. In that column, I detailed a strategy that involved individual stocks - and buying on weakness.
But there's another way to play this.
A way for folks of modest means to achieve the same goal.
To get rich.