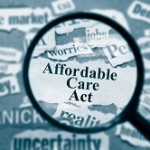 Obamacare has been an economic and political nightmare.
It's inflicted enormous damage on the American economy and tens of millions of Americans whose medical care has been turned upside down in the name of providing another entitlement without asking anything in return of the recipients.
It's increased medical costs, deprived Americans of their chosen physicians and treatments, and contributed to a culture of dependency that has no place in a land of liberty.