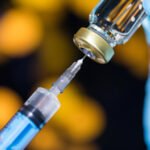 Biotech companies are racing to develop a coronavirus vaccine. And investors are racing to profit from it. In fact, CBSNews reported on May 28 that the rush created a $200 billion stock market bubble.
Many flocked to Gilead Sciences, Inc. (NASDAQ: GLD) after the company announced its "Remdesivir" treatment for COVID-19.
But you don't have to follow the crowd. And you don't have to cast a mindless net over just any biotech stocks you find in the COVID-19 crisis. We're going to share with you some of the best pharma stocks to buy right now. These could be some of the most promising pharmaceuticals for coronavirus vaccine and treatment hopes.