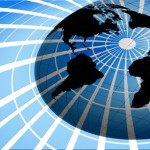 Markets have no memory. So once again they are rallying based on false hopes that central bankers will save them from themselves.
Despite a stealth bear market in many stocks, the major indices have recovered all of their 2015 losses in October. They've been boosted by several factors - large cap tech stocks, expectations for a delay in Fed tightening, more European QE, and further interest rate cuts by an increasingly desperate China...Such are the stuff that dreams are made of in the terminal stages of one of the biggest bull markets in history.
As I've written before, I believe that bull market is over and we are now likely entering a bear market. There are too many macroeconomic headwinds to sustain further stock market gains.