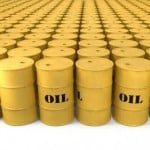 Media elites and Wall Street cheerleaders are greeting lower oil prices with open arms. 
Investors should beware these self-appointed experts bearing gifts.
Oil prices are falling for reasons that should be surprising to nobody: supply has been rising and demand has been falling.  If prolonged, which it is likely to be, the drop in oil prices is going to be destabilizing geopolitically and damaging economically. 
For those who want to believe in a magical economic rebirth as the price of oil falls, well, good luck with that.