There's a new wrinkle in the energy markets.
It revolves around what I call the "energy balance," and it's changing fast.
It's not about new energy breakthroughs or big oil discoveries. And it's certainly not about entirely new structures.
Rather, it's about the accelerating changes in the elements you're already familiar with.
Think of it, if you will, as a "rebalancing" of what currently exists. As you might have guessed, Asia is already playing a big role.
These fundamental changes are intensifying, handing us new energy profit plays...
Why the Energy World Is Fixated on Asia
In this case, there are actually two overriding considerations involved.
The first deals with the components that will comprise the balance. In other words, what different types of energies will go into the mix. The basic categories will still be crude oil, natural gas, coal, nuclear, hydro, and renewables (solar, wind, geothermal, biomass, and wave power).
The second consideration is where those types of energy will be sourced.
And while the move from coal to natural gas is well underway in the United States and in Germany from nuclear to solar/wind, the bulk of global energy needs are actually located elsewhere.
In fact, through 2035, the focus of energy use will be gravitating to Asia. And despite having huge shale gas reserves, Chinese power production will continue to require large amounts of coal.
But unfortunately, the predominant coal utilized by China is of inferior quality. That means the environmental problems a visitor immediately experiences in Beijing, Shanghai, and elsewhere will simply be getting worse.
The increase in Asian coal usage is expected to slow down over the next two decades, but that will occur more toward the end of the period than in the beginning. Still, the overall amount of coal in use will continue to rise, even as reliance on gas, solar, wind, and even unconventional oil (shale and tight) also increase.
So it's the market demand generated in Asia that will progressively drive the energy sector worldwide.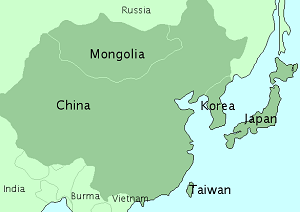 We may be fixated on places like the Bakken and the Marcellus in America, but the real energy revisions are happening more than halfway around the world.
Join the conversation. Click here to jump to comments…
About the Author
Dr. Kent Moors is an internationally recognized expert in oil and natural gas policy, risk assessment, and emerging market economic development. He serves as an advisor to many U.S. governors and foreign governments. Kent details his latest global travels in his free Oil & Energy Investor e-letter. He makes specific investment recommendations in his newsletter, the Energy Advantage. For more active investors, he issues shorter-term trades in his Energy Inner Circle.