Thanks to the drop in crude oil prices, some TV pundits are now talking about the end of the "new" oil age.
Of course, most of these misfits couldn't find an oil slick if they slipped on it. But that's not stopping them, not one bit.
Now admittedly, it's true. With oil now trading in a band between $80 and $88 a barrel, there's a "new normal" for crude. (And as I'll explain later, it just won't last).
But what these characters don't seem to get is that lower oil prices never hit everyone the same.
The little-known truth is that, in some cases, lower crude oil prices actually make some companies even more attractive.
Let me explain...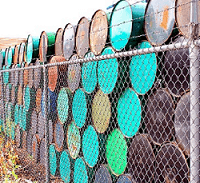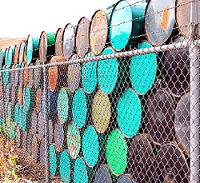 Why These "Chicken Littles" Couldn't Be More Wrong About Crude Oil Prices
First, let's get something straight right off the bat.
It's important to realize that a decline like the one we've had lately is not a signal that there is a recession coming. If there was, that would be a cause for concern.
But there is nothing to even remotely indicate that an economic correction is coming - actually the indicators are all pointing in quite the opposite direction.
This is simply a supply/demand event. There is too much production to match what is needed and the market needs only a few months to compensate for it. That's the way markets work.
Here's where my major contention comes in, the one these talking heads fail (or refuse) to acknowledge. Keep in mind that those who fail to understand it are just not "oil savvy."
What's more, many of these guys are just really interested in making more money. They tell everybody "the sky is falling," then rake in the cash by shorting the result.
My major point is this: When oil prices fall in a non-recessionary environment, it is all about the cost of production.
Join the conversation. Click here to jump to comments…
About the Author
Dr. Kent Moors is an internationally recognized expert in oil and natural gas policy, risk assessment, and emerging market economic development. He serves as an advisor to many U.S. governors and foreign governments. Kent details his latest global travels in his free Oil & Energy Investor e-letter. He makes specific investment recommendations in his newsletter, the Energy Advantage. For more active investors, he issues shorter-term trades in his Energy Inner Circle.