By yesterday's close, stocks had gained 21% in the last three days, making that the shortest bear market on record.
The Wall Street Journal coronated the end of the three-day rally by declaring that "a new bull market has begun."
Now that we're at the start of a new bull market, it's time to dive into stocks again, right?
Not so fast.
Warning: Trillions of dollars of Fed "stimulus" can't stop COVID-19 from devastating markets and economies - but it can sure make things worse. Find out what's next in this just-released report...
This has all the signs of a classic bull market trap. It's something we've been warning investors about this week.
"Head fake" rallies are a common feature of bull markets. This one's no different. All signs point to markets and the economy getting even worse from here...
Don't Be Lured by the Bull Market Trap
The Dow gained nearly 4,000 points between Monday's close and Thursday's close. That 21% gain brought stocks out of bear market territory, at least temporarily.
That could trick investors into thinking the $2 trillion stimulus bill Congress is about to pass will do enough to revive stocks.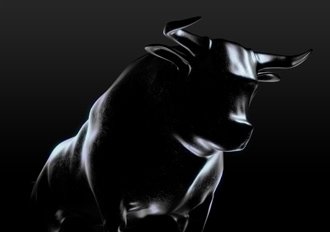 But quick 20% gains are a common feature of extended bear markets.
The early-2000s bear saw four rallies of 20% or more even as stocks lost 40% between December 1999 and September 2002.
We saw the same thing during the 2008 crash. Stocks fell by 50% between October 2007 and February 2009, but stocks rallied 27% higher between March and May 2008. Investors who jumped feet first into that bull market got burned.
While the March 13 crash was worse than "Black Tuesday" on Oct. 28, 1929, Wednesday's 11% rally was the biggest since 1933. It shouldn't be a comforting sign to see our current volatility compared so easily with the 1929 crash and bear market.
Stocks are already down on the day, but if the rally reemerges next week, Money Morning Capital Wave Strategist Shah Gilani says to "enjoy it while it lasts."
The worst is yet to come...
Why We Haven't Hit Market Bottom Yet