The coronavirus crash has decimated stocks, but the real risk is that the coronavirus could cause a recession. That's where investors need to focus their attention right now. Stocks simply aren't going back up until the economy recovers.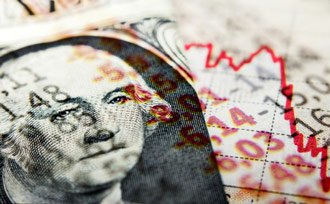 The textbook definition of a recession is two consecutive quarters of negative GDP growth. But that's just how economists tried to define an event everyone knows when they see it. In reality, a recession is vicious cycle where business slows, jobs are cut, families cut back on spending, and then even more business slows as customers dwindle.
While we might not hit the technical definition of a recession, Americans are already experiencing the effects of one.
If you're a small business owner whose customers are staying home, you don't care if this meets the definition of a recession. It sure feels like one to you. And if you're an employee whose job is on the line as business slows, it certainly feels like a recession.
Goldman Sachs Group Inc. (NYSE: GS) projects unemployment claims will spike from 281,000 to 2,250,000, which would be the biggest jump ever.
That's important, because stocks won't recover until the economy does. If you're looking for a stock market bottom or looking at this as a buying opportunity, remember that we'll be seeing doomsday numbers for at least another quarter. And don't forget, the next round of earnings calls will be brutal.
But there's a silver lining.
We could see a bounce back sooner than usual, even though the coronavirus is slamming the economy right now. Recessions can last for years. The last recession lasted a full 18 months. But it's possible this one will end as soon as Americans feel safe to go back to their old routines. That could be weeks from now.
In fact, that's what the experts are predicting...
Are We in a Recession Right Now?