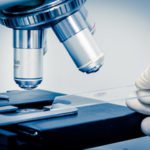 One of the sectors with higher risk and the highest reward is biotech.
Nothing says "home run" for a biotech stock like a new drug coming to market.
Over the last 10 years, the biotech sector has produced nearly 20% annualized gains.
That's a tasty reward for sure.
But then again, the last decade has been a roaring bull market.
2020 could be different.
Investors are going have to be much more selective with their risk taking.