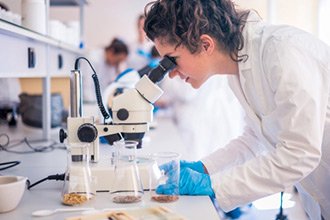 Investors hate uncertainty.
If the future of a business or industry is in question, stocks suffer.
That's certainly the case with the biotech sector right now.
In 2019, biotech stocks have been pummeled. The Nasdaq Biotech Index is down almost 12% over the last six months.
What's holding back the group?
Uncertainty about drug prices is a huge overhang for biotech stocks.
It's difficult for a company to get a favorable return for investing in drug research if it can't charge what it sees fit for its product.
High drug prices have the attention of both Republicans and Democrats. It's one of the few issues they agree on.
But the solutions to the problem are still unknown.
That uncertainty has biotech stocks in the red this year.
You Could Cash In on the next Alibaba, the next Uber, the next Google. We're talking life-changing IPOs here. And it'll only cost you as little as $50. Click here for the full details...
Perhaps that explains why drug stocks jumped in mid-September when Speaker of the House Nancy Pelosi announced a proposal for fining companies that charge exorbitant drug prices.
Biotech stocks jumped, probably because the proposal wasn't as drastic as many investors expected. While not ideal, there are far worse outcomes in terms of regulating drug prices.
When uncertainty is removed, investors can then focus on fundamentals.
That's when the Money Morning Stock VQScore™ system shines.
Now that we've hit Q4, there are several highly rated VQScore biotech stocks that are poised to rebound now that the fog of uncertainty is removed.
Here are my three favorites...
The Best Biotech Stocks to Buy for Q4 2019, No. 3