As an investor, it pays to know who benefits the most from our elected officials. In 2019, that has been particularly true for biotech stocks.
Over the last few years, politicians on both sides of the aisle have railed against high drug prices.
In a rare example of bipartisanship, the call to regulate pharmaceutical companies has been a dominant story for several years.
Clearly, that's not good for business if you are drug company or a publicly traded biotech stock.
In 2019, some of the worst-performing stocks were in the biotech sector. Since peaking in March, the Nasdaq Biotechnology Index has dipped almost 7%.
So why are we bringing you biotech stocks to buy today?
Things are about to change for the entire biotech sector...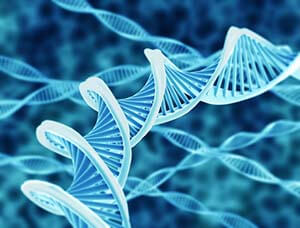 My bet? The entire sector will benefit next year from politicians who resist getting in the way of drug pricing.
Anyone looking to be elected stands to benefit from huge contributions made to the campaigns of those that promise to not get involved in the drug price debate.
There won't be a shortage of those taking those donations.
Plus, with the sector pulling back, the top biotech stocks are trading at steep discounts right now.
The Money Morning Stock VQScore™ system has five biotech stocks with very high ratings.
These biotech stocks are the best of the best...
Top Biotech Stocks to Buy for 2020, No. 5
Concern over high drug prices hit shares of Innoviva Inc. (NASDAQ: INVA) hard. The stock has lost more than half its value since peaking in late January.
Analysts are forecasting lower profits in 2020 thanks to the spotlight on high prices. But that selling the stock has seen has resulted in a very low valuation. Innoviva shares trade for only seven times expected 2019 earnings.
That's paltry for a growth stock like Innoviva - and an opportunity to buy today in advance of the election... an election that will bring a whole lot less heat to the entire drug space.
Learn How You Could Make $25,344 in Just 11 Days: Tom Gentile's giving his readers an arsenal of what can be unique and highly lucrative options trading secrets in this seven-day video training series. And it only costs $1...
Analysts have given INVA stock a high price target of $22. That's nearly a 100% gain from the $11.14 shares trade at today...
Top Biotech Stocks to Buy for 2020, No. 4
The idea of the government regulating drug prices has inflated fears of declining profits industrywide.
The reality for Exelixis Inc. (NASDAQ: EXEL) is something altogether different. Analysts expect the company to grow profits by 24% in 2020 despite the headwinds of potential changes in how the company can price its products. Revenue is expected to grow 9% for fiscal year 2019, and that jumps to 17% for fiscal year 2020.
With the stock trading for less than that growth rate, now is a unique time to buy a stock that is rapidly growing its earnings.
Now, here are our top three biotech stocks to buy for 2020...
Top Biotech Stocks to Buy for 2020, No. 3
[mmpazkzone name="in-story" network="9794" site="307044" id="137008" type="4"]The market did not care if you were a large or small drug company in 2019. The risk of regulation hit every name equally hard, including the $7 billion market cap Jazz Pharmaceuticals Plc. (NASDAQ: JAZZ).
In the last year, shares of Jazz dropped 22% on concerns about high drug prices. All that selling has created a remarkable value for Jazz today.
Shares trade for only eight times 2019 expected earnings. And those are earnings that analysts estimate will grow by 14% in 2020. Free of regulation fears, those estimates for growth will likely be even stronger.
The 5 Top Biotech Stocks to Buy for 2020, No. 2
Shares of Ligand Pharmaceuticals Inc. (NASDAQ: LGND) have lost 30% of their value in the last year.
With a brighter regulatory backdrop in 2020, investors have already bid up shares of Ligand by 10% in the last month. That tells me this one is about to take off in 2020.
Ligand trades for a healthy valuation of 34 times current year estimated earnings, but that seems reasonable considering the company has grown profits by that amount over the last five years. An unencumbered regulatory environment bodes well for the future.
Analysts have an average price target of $196.20 for LGND stock. That's a gain of 77% from today's price, backing up our bullish outlook.
The 5 Top Biotech Stocks to Buy for 2020, No. 1
The VQScore system is all about finding remarkable value.
With biotech stocks, I believe the election will be the catalyst that unleashes that value. Shares of Vanda Pharmaceuticals Inc. (NASDAQ: VNDA) have been hit the hardest over the last year.
The stock traded above $31 per share in January of this year, and it can do that again in 2020. Right now, the stock trades at just $13.70.
Analysts expect the company to grow profits by 64% next year. At current prices, shares trade for only 43 times current year estimated earnings. I'd buy that rich growth now, before it's too late.
This one can double next year in a less hostile political climate.
People Pay $30,000 for These Secrets - for You, It's Just $1
The stream of secrets and techniques you'll gain in this seven-day boot camp could set you up for life. America's No. 1 Pattern Trader Cash Course is designed to teach you all of the ins and outs of profitable trading so you can make thousands in extra income - year in and year out. Best of all, it can be yours for only $1...