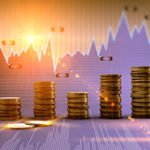 Suddenly penny cryptocurrencies are back in the spotlight.
Non-Bitcoin cryptocurrencies have rebounded strongly so far in 2020, rising more than 30% in less than one month. The rally has raised the possibility that a new "altseason" has arrived, when cryptos other than Bitcoin enjoy big gains.
That's especially true of "penny cryptocurrencies," those trading for less than $1.