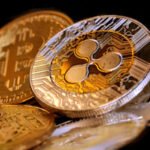 The coronavirus pandemic has created a great deal of uncertainty for investors.
Uncertainty has become the new norm as volatility has been a constant in the markets since March.
One of the biggest factors that helped drive volatility down and the markets higher was the interjection of the U.S.
Federal Reserve.
The Fed printed about $5 trillion to bail out distressed companies like the airlines and cruise lines, just to name a few.
The government even handed out free $1,200 stimulus checks to much of the population to combat the tens of millions of job losses and encourage spending.
After all that money printing, investors are starting to question the soundness of their US dollars.
Supply and demand economics states that the more there is of something combined with the ease and which it can be created, the less that thing is worth.
That's why some cryptocurrencies are so appealing.
They can't be inflated and devalued because their supply is capped at a certain amount.
One of those cryptocurrencies with a limited supply is XRP, created by a company called Ripple.
In this article, we'll give you our best Ripple price predictions for the next 5 years.
We'll also break down advantages and disadvantages Ripple has compared to the US dollar and its other crypto competitors.