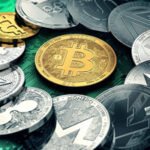 Tom's always been bullish on crypto.
Indeed, it's blown away some of his wildest expectations, so much that he's even had to "revise" a few of his upward predictions, especially when it comes to Bitcoin.
But as impressive as Bitcoin and some of those bigger cryptos are, some of the most exciting developments have been happening "under the radar" in less well-known corners of the market where microcurrencies live… .