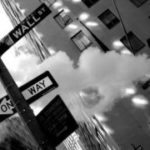 Every day you're in the market - whether you own shares of your favorite company in an individual account, have a thick IRA, or you've got a portfolio through a pension plan - you're being lied to.
That's because everyone on Wall Street - the analysts, the investment banks, the media, the data compilers, and the companies themselves - are all playing a game with your money.
It's called "hide the earnings."
Today, I'm going to tell you everything you don't know about analysts' earnings reports, consensus estimates, actual reported earnings - and how we're all openly lied to.
It's going to make you very uncomfortable, scared even.