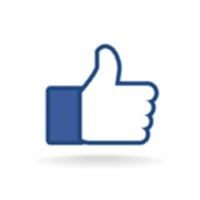 In just the past two weeks, Facebook Inc. stock has fallen from $242 down to $216, only to climb back again to $245. It's under a microscope right now, with around 800 companies - including giants like Coca-Cola Co., Hershey Co., Ford Motor Co., and Unilever NV - having "paused" their extensive ad buys.
The world's biggest social media site hosts around 2.6 billion active monthly users, so it's the ballpark all advertisers want to play in. Together, they paid Facebook almost $70 billion to do just that in 2019.
But those advertisers (or, more to the point, those advertisers' everyday customers) want Facebook to do more to police the content that appears on its site. So this "pause" in ad buying is really a de facto boycott.
Now, however you feel about Facebook's politics, if you're an investor, "boycott" is a scary word.
Advertising is Facebook's bread and butter, and when that all-important revenue stream is threatened, for any reason, all kinds of questions come up about Facebook's near-term value as a buy-and-hold stock. As my colleague, D.R. Barton, Jr., told you last week, though, there's still good reason to bet on FB for the long haul.
And as I'll show you today, the best way to make money on Facebook right now is to trade it.
The smart move is "renting" Facebook for a couple of cents on the dollar; that'll slash our risk and potentially put a cool $1,000 in our pockets toward the end of the summer.