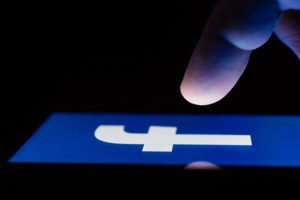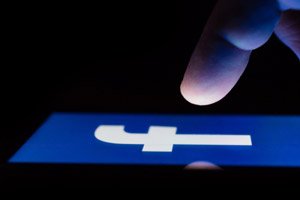 On paper, Facebook Inc. (NASDAQ: FB) is a great stock.
The tricky part is figuring out if we can trust what's on paper.
After a slight miss on revenue in its second quarter, the social media giant fell 19% in one day in late July. It was a record-setting $119 billion drop in market value. CEO Mark Zuckerberg alone lost $17 billion in net worth in a day.
The stock rebounded shortly after, but it didn't last. Shares are now down more than 20% from their late July peak.
According to the numbers, the correction is an overreaction.
After all, Facebook beat expectations for earnings per share. And even though user growth has slowed, revenue per user went up.
The stock's trailing and forward price/earnings (P/E) ratios both suggest a 25% rise.
In fact, the numbers are so strong that our Money Morning Stock VQScore™ system gave it a top score, indicating that it's undervalued and ready to rise.
But it's not the numbers that have pushed Facebook's stock price so low. The stock has been hammered because of issues like "fake news," the Cambridge Analytica scandal, Russian agents, Congressional hearings, and people's growing sense of mistrust.
The thousands and thousands of words in the media that have been skewering Zuckerberg and his team over the last several months certainly haven't helped either.
As a headline from Wired put it earlier this year, Facebook has been going through a "hellish" two years since reports of Russian election meddling first surfaced. And the recent plunge in stock price shows that many people aren't sure if the company will ever get out of it.
So just looking at the numbers isn't enough. If we're going to call Facebook a "Buy," we have to dig deeper and see if the company is doing what it needs to do to overcome its troubles and get back to delivering big profits for its shareholders.
The short answer is that the numbers are right. Facebook is a stock to buy.
In fact, now may be the best time ever to invest in Facebook, before it rises from these ashes.
To explain why, let's look at how it fell so low in the first place.
Where Facebook Went Wrong (Before Making It Right)
There's no sugar-coating it: Facebook management should have known better.
While it was a noble goal to connect people across the world, Facebook should have known its platform could be used for ill as well.
And to some extent, it did. That's why a Facebook client couldn't get away with advertising cigarettes to kids, for example. And at least an earnest - if not perfect - effort was made to crack down on online bullies.
But something as big as a coordinated misinformation campaign to influence an election just wasn't on Facebook's radar.
"Federal Rent Checks": Thanks to an obscure law, over 100 government agencies are required to pay rent. By following a simple investment strategy, you could receive checks of up to $1,795 every month. Read more...
It was an unfortunate side effect of the successful flattening of the hierarchy of information: making all information shareable, accessible, and in the same place.
That sounds like a democratic ideal. But when there's no difference between an article from The New York Times and a meme shared by your conspiracy-minded cousin, there are serious consequences for our ability to separate fact from fiction.
What's more jarring for some people is the way advertisers are able to target them on Facebook.
One of Facebook's selling points is not just that it can provide so many users to advertise to - with over 2 billion monthly active users worldwide - but that it can pinpoint them according to their demographic, location, taste, behavior, ideology, and more.
Every click and every word typed on Facebook becomes data that can be used by the company for ad-targeting purposes.
There's even a persistent rumor that Facebook is listening to users' conversations when they're not logged in.
Many people claim that they're seeing ads pop up on Facebook for products they were just talking about out loud. The theory is that the company has hijacked their smartphone microphones in order to advertise to them more effectively.
It's almost certainly not true. The resources required for such an endeavor would be astronomical even by Facebook's standards.
But whatever the mechanisms are, Facebook's ability to deliver such precisely tailored ads to its users clearly gives a lot of people pause.
Perhaps worst of all was the way Cambridge Analytica was able to collect data points on tens of millions of users via a scam "academic survey." Users who took the survey might have given their consent (whether or not they understood that they were doing so). But Cambridge got access to those users' entire friend lists on top of it. Those were people who never gave their consent in any way.
So yes, Facebook should have known better. The public backlash is warranted, and it's easy to understand why the hashtag #DeleteFacebook became a trend on Twitter beginning last spring.
But that campaign has not gained a whole lot of traction. Facebook's user growth slowed in the most recent quarter, but it still added 22 million daily active users worldwide.
There are still 1.47 billion people checking Facebook every day, and 2.5 billion use one of Facebook's apps every month.
Millions of people have found that their social lives revolve around Facebook. They use it to keep up with friends and family, local events they might want to attend, participate in groups that reflect their interests, and follow their favorite music artists, TV shows, and other content creators.
Many of them also use their Facebook profiles to log into third-party apps and sites, a more secure option than giving their email address and creating a password.
As Money Morning Defense and Tech Specialist Michael Robinson wrote in May, "Facebook is essential" for so many people. There's no other platform out there that can easily replace it.
That might sound like grounds for breaking it up, but that would defeat the purpose.
Social media is not like bottled water or televisions or cars. Facebook's value to users comes from the fact that it's where everybody is. Nobody wants Facebook to be separated into multiple different platforms. Which is why that won't happen.
It's also why Facebook has a chance to bounce back from this low point.
And it will bounce back, in a big way.
Why Facebook Will Emerge from This Crisis Stronger Than Ever
Join the conversation. Click here to jump to comments…
About the Author
Stephen Mack has been writing about economics and finance since 2011. He contributed material for the best-selling books Aftershock and The Aftershock Investor. He lives in Baltimore, Maryland.