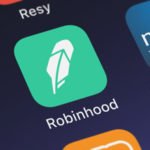 Swarms of new investors jumped into the market in the first quarter of 2020.
Mobile investment apps grew their new accounts by as much as 170%.
Whether you're a new or experienced investor, there's probably a platform for you.
Robinhood is among the best.
But there could be one or two with tools better suited for where you are in your investing career.
Let's look at some of the best investment apps that aren't Robinhood.