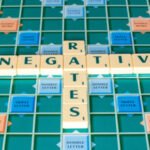 The United States is in a recession, even if we'll have to wait for official confirmation at the Bureau.
With tens of millions of Americans out of work and many of these jobs not coming back, we're witnessing the most unprecedented economic event of our lifetimes.
I have said before that this is my generation's greatest economic challenge.
And by the time it is over it will fundamentally shift almost every industry in the United States.
We will see great moves by government to raise taxes and redistribute capital.
But those matters are largely fiscal.
What about monetary policy?
Right now, the U.S. central bank has moved interest rates to zero.
The April FOMC meeting was largely dedicated to preserving the Fed's benchmark rate to a range of 0% to 0.25%.
That said, there is a distinct possibility that interest rates could turn negative very soon in America.
I am not among the merry band of economists who embrace negative interest rates.
In fact, I believe they will be disastrous.