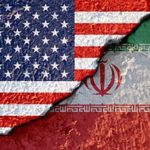 Like millions of people around the world, I woke up to news that a U.S. airstrike had taken out Iranian Major General Qassem Soleimani last Friday.
My thoughts immediately turned to your money.
The world's financial markets have been relatively calm in the days since, but I don't expect that to remain the situation for long.
Iran will strike back.
The only question is whether or not YOU and your money will be ready.