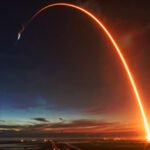 The SpaceX Falcon 9 rocket launched astronauts to space for the first time on May 30.
They went travelling from NASA's Kennedy Space Center in Florida to the International Space Station in...space.
That's one small step for humankind. But we think it could also be a profit opportunity for you.