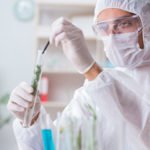 2019 was just coming to an end in central China when people began suffering from runny noses, sore throats, and pesky coughs...
But it was the start of winter - flu-season, the peak time for the common cold.
The symptoms were anything but out of the ordinary.
Now, less than a month later, at least 170 people have died as I'm writing, and the number of people infected has skyrocketed to 7,700 - that's nearly twice as many new infections in just one day.
The pneumonia-like virus has spread from mainland China across the world, with cases confirmed in more than a dozen countries - five already in the U.S.
Needless to say, the word coronavirus is now plastered across every news network.
But the widespread fear isn't discriminatory.
It's punishing stocks with no relation to the virus' impacts as well.
Without any business in China, these companies will be the first to recover once the fear subsides. And if you get in now, you'll be seeing profits the moment recovery begins.