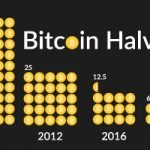 The long-awaited Bitcoin halving finally happened, but was somewhat anticlimactic.
The Bitcoin price actually fell 2%.
But don't be fooled by the lack of drama.
Every Bitcoin halving is a significant event.
It's a big part of what makes Bitcoin what it is.
And it will have implications for the Bitcoin price that aren't immediately obvious.