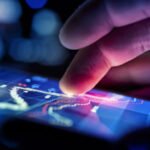 Although we have all loved the runup off the March lows, the decline's memory is still with us.
That gut-wrenching 34% rapid decline was painful, and more than a little scary.
And after reaching an all-time high in early September, the Dow has been on a roller coaster.
The index is down 6% since then, including a 500-point loss on Monday.
You can expect that sort of volatility to continue with the election coming up and the coronavirus still weakening the economy.
Now is an excellent time to look at your portfolio and clear out any deadwood that could turn into a disaster if the selling gets worse in the fourth quarter of 2020.
That's why I'm giving you my top three stocks to sell right now.