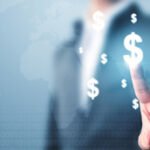 Like Amazon, Sea Ltd. (NYSE: SE) operates an e-commerce business.
But they also have a digital wallet platform and one of the fastest growing gaming companies.
This company operates in industries with enormous potential growth, and it is well-positioned in in the seven markets they operate in (Indonesia, Taiwan, Philippines, Malaysia, Thailand, Vietnam, Singapore).
While the company is not yet profitable and could see adverse effects on its stock price because of this, as a longer-term investment, Sea offers massive potential.
So, let's break that down and show you why you should invest in one of the fastest growing companies in Southeast Asia.