jobs report
Article Index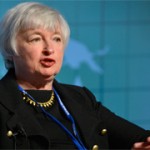 Will the Fed raise interest rates sooner than later due to the new job numbers? The data is set for release this Friday, Sept. 4, and the numbers are good indicators of what's to come.
Depending on how committee members view the jobs report numbers, interest rates could spike for the first time since June 2006.
Here's what you need to about to know about handling your hard-earned cash during these volatile times...