As usual, a closer look at the U.S. Labor Department jobs report for November shows things aren't as rosy as they first seem...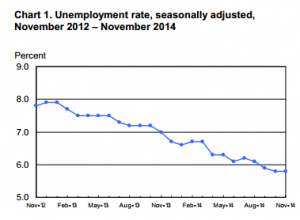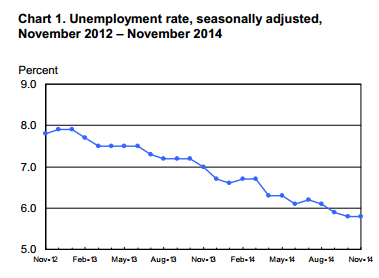 First, the big news. The jobs report showed employers added 321,000 jobs last month, crushing consensuses estimates of 230,000.
The unemployment rate remained unchanged from the prior month at 5.8%, however, as more people entered the workforce, the Labor Department said Friday.
November's gain was the largest monthly jump in payroll in nearly three years.
Sign up for SMS so you never miss special events, exclusive offers, and weekly bonus trades.
The Labor Department jobs report also showed the first signs of wage growth since the economic recovery of 2009.
"Perhaps more important than the hiring figures, the jobs report provides the first sign that worker incomes may start to increase after several decades of stagnation," Steven Pressman, professor of economics and finance at Monmouth University in West Long Branch, NJ, told Money Morning.
"Both hours worked and real wages increased in November according to the report. While promising, we will need to see these two labor market indicators increase for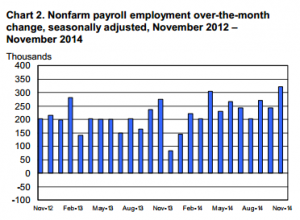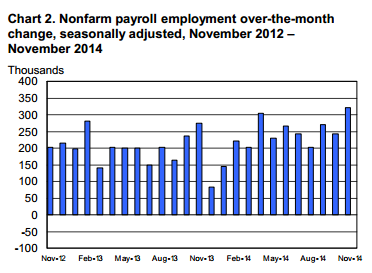 several months before we can conclude that the economy has reached the next stage of its economic expansions following the Great Recession - where workers receive higher pay, spend more, and stimulate further economic growth."
But it's far from "all clear" on the jobs front.
"Not to be a Grinch at this time of cheer, the household survey was good, but not nearly as positive as the firm survey," Pressman added. "The U.S. unemployment rate remained unchanged and employment growth was under 200,000 according to the household survey. In addition, the unemployment rate for adult males rose by 0.3 of a percentage point."
Also, the types of jobs added were not all high-paying ones. The biggest job gains were in business services, retail trade, education and health, and leisure and hospitality.
Finally, as the Zero Hedge blog pointed out, part-time jobs rose 77,000 while full-time jobs fell by 150,000.
Following are a dozen key takeaways from the U.S. jobs report today.