U.S. employers handed out 105,696 pink slips in July as job cuts skyrocketed to their highest level in four years.
Layoffs in July's U.S. jobs report rose a whopping 136% over June's layoff tally of 44,842. It was also 125% higher than July 2014, according to the global outplacement consultancy firm Challenger, Gray & Christmas Inc.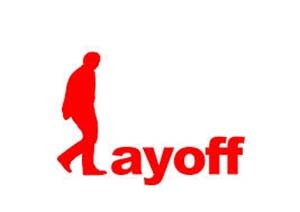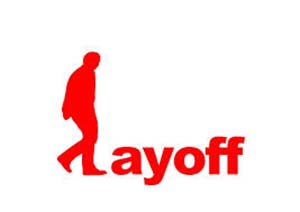 The last time more than 100,000 workplace reductions were announced in any single month was September 2011. That month, the U.S. jobs report showed 115,730 job cuts.
July's surge takes the 2015 layoff total to 393,368. That's 34% higher than the 292,921 cuts announced in the first seven months of 2014.
That hefty figure also represents the highest seven-month total since 2009. That's when 978,048 pink slips were handed out amid the worst recession since the Great Depression of 1929.
As expected, numbers were particularly bleak in the oil industry...
Jobs cuts in the sector totaled 8,978 in July, for a year-to-date total of 69,550. In 2014, the entire total was just 5,318. Some 50,000 energy jobs have been lost in the last three months on top of the 100,000 layoffs in the sector since oil prices started to swoon last fall, according to energy consultancy Graves & Co.
However, more than half of July's job cuts came from the government sector. That will continue as the U.S. Army plans to eliminate 57,000 from government payrolls in the next two years.
"When the military makes cuts, they tend to be deep," Challenger said in a statement. "In fact, the last time we saw more than 100,000 job cuts in September of 2011, it was 50,000 cuts by the U.S. Army that dominated the total. With wars in Afghanistan and Iraq winding down and pressure to cut government spending, the military has been vulnerable to reductions."
Tech also suffered last month, with computer and electronic firms slashing 18,891 jobs.
Here's a look at some notable July layoff announcements...
U.S. Jobs Reports Shows Big Cuts from These Firms
Anglo American Plc. (LON: AAL), the world's fifth-largest diversified global mining group, said on July 24 it would cut about 6,000 of its almost 13,000 office-based and other non-production roles globally amid a rout in commodities. Anglo employs 151,000 worldwide and aims to reduce its workforce by about a third in the long term.
Barclays Plc. (LON: BARC) cut 150 investment banking jobs in late July. The British bank, with a prominent U.S. presence, plans to slash a total of 19,000 jobs by 2016.
Chevron Corp. (NYSE: CVX) will trim headcount by 1,500 in an effort to cut costs, the oil giant said on July 28. The cuts will take place across 24 business groups in its corporate center and will result in cost reductions of about $1 billion.
Flextronics International Inc. (Nasdaq: FLEX), an electronics manufacturing and assembly company, announced on July 20 it's laying off 168 employees at its Plano, Texas, plant.
Intel Corp. (Nasdaq: INTC) announced workforce reductions totaling 3,180 during the month, with the bulk of pink slips delivered on July 17.
Lexmark International Inc. (NYSE: LEX), based in Lexington, Kentucky, reported on July 27 it will lay off 500 people in the next 18 months and move a third of those jobs out of the country.
Luxottica Group SpA (NYSE ADR: LUX) let 160 employees go on July 29 at its Oakley's North American headquarters in Foothill Ranch, California.
Microsoft Corp. (Nasdaq: MSFT) shuttered its recently acquired Nokia division, which resulted in a $7.6 billion charge and 7,800 job cut announcement on July 8.
National-Oilwell Varco Inc. (NYSE: NOV), which builds blowout preventers and other equipment for the oil industry, said on July 31 it's laying off 150 employees starting in mid-August as it closes a facility in Willis, Texas.
[epom key="ddec3ef33420ef7c9964a4695c349764" redirect="" sourceid="" imported="false"]
Qualcomm Inc. (Nasdaq: QCOM) announced on July 22 it will cut about 4,500 jobs, or 15% of its workforce. The electronics and telecommunications equipment manufacturer said the cuts are part of a $1.4 billion corporate restructuring.
Royal Dutch Shell Plc. (NYSE ADR: RDS.A) said on July 30 it will cut 6,500 jobs this year as the oil titan reduces capital investment by 20% compared to 2014.
Semtech Corp. (Nasdaq: SMTC), which makes analog and mixed signal semiconductors, announced on July 15 it will lay off about 8% of its workforce. The California-based company said the layoffs will save the company $20 million per year.
Walter Energy Inc. (TSE: WLT) laid off 180 people on July 31 at coal Mine #7 in Brookwood, Alabama.
Wells Fargo & Co. (NYSE: WFC) laid off 91 people from its mortgage operations in Fort Mill, North Carolina on July 22. The San Francisco-based bank, with its East Coast hub in Charlotte, eliminated 1,142 mortgage servicing jobs in March.
Xerox Corp. (NYSE: XRX) said on July 7, amid a 7% revenue drop, it will eliminate 3,000 jobs worldwide. Sharp workforce reductions are expected in Rochester, New York, where Xerox employs 6,000.
Stay informed on what's going on in the markets by following us on Twitter @moneymorning.
Profit Alert: Since Money Morning Executive Editor Bill Patalon launched his Private Briefing program just a few short years ago, he's recommended 192 stocks that have either doubled or tripled in value. The service has completely revolutionized the way people invest. Keep reading to find out more about his extensive research and premium stock picks...