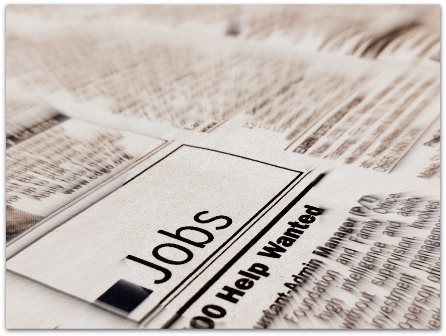 The unemployment rate dipped below 6% for the first time in six years, as the U.S. Department of Labor reported today (Friday) that employers added 248,000 new jobs in September. The gains took the unemployment rate down to 5.9% from August's 6.1% and beat consensus estimates of 215,000.
The September jobs report also included sharp upward revisions to the previous two months' figures.
The number of jobs gained in July was revised from 212,000 to 243,000. August figures were revised from 142,000 to 180,000. The strong revisions amounted to an additional 69,000 jobs collectively.
So, where did all these job gains come from?
Here's a breakdown.
September Jobs Report: Where the Gains Came From
Higher-paying jobs in the professional and business services added 81,000 jobs, compared with an average gain of 56,000 over the prior 12 months. Management and technical consulting services added 12,000 jobs; architectural and engineering services added 6,000. Employment in legal services, however, declined by 5,000 jobs.
The retail sector increased headcount by 35,000. Employment in the retail trade has increased 264,000 over the last 12 months.
Food and beverage stores added 20,000 jobs. According to the U.S. Bureau of Labor Statistics (BLS), the jump largely reflects the return of workers to Market Basket, a New England grocery store chain, who were laid off in August amid a strike over wage inequality. Hundreds of full-time workers and as many as 20,000 part timers were idled during the six-week work stoppage.
Healthcare added 23,000 jobs, in line with the prior 12-month average gain of 20,000 jobs per month. Employment rose by 7,000 in home healthcare services. Hospitals added 6,000 new jobs.
Mining employment rose by 9,000, with the majority of the increase (7,000+) coming from support activities for mining, which include things like taking core samples and making geological observations at prospective sites. Over the year, mining has boosted its employee count by 50,000.