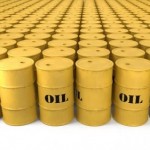 The pundits continue to hawk the same reasons for the fall in crude oil prices today.
These are always "spearheaded" by comments about surging global supply led by the onslaught of unconventional (tight and shale) oil production in the United States.
Invariably, what's missed by these "TV sages" are the pricing dynamics kicking in that virtually guarantee an increase in oil prices as we move into 2015.