There was one particularly grim matter concerning the fall in crude oil prices that came up over and over again in my overseas meetings.
It's so serious that the bankers I met with in Paris and Frankfurt discussed the sudden need to redraw their risk parameters. Meanwhile, top players in London were concerned about its potential impact on foreign oil companies.
As for my contacts in Dubai, they looked upon it as if it were the third rail.
I'm talking about the return of the "Arab Spring," and it promises to have a nasty bite...
The Unintended Consequences of Lower Crude Oil Prices
As I noted during the first go-round, some Middle Eastern and North African (MENA) countries were able to avoid the initial wave of dangerous unrest by essentially buying off their populations with goodies. More of their national budgets were devoted to social programs and support, easing the unrest that would have otherwise developed in the streets.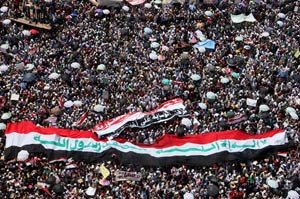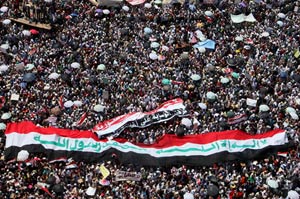 Today, those payments remain nonproductive. In short, while they help keep the peace, they do not provide any economic stimulus, provide new employment, or improve local tax bases. They do, however, accelerate prices and inflation.
But there's more to this developing mess.
In each of these countries, the unemployment rate is increasing, the average age is declining, and the genuine alternatives to centrally subsidized survival are disappearing.
That's because this untenable balance has been sustained by only one thing: The price of oil. As rentier states, these countries wrestle profits from the land without developing it. As a result, they've remained undiversified economically, because that was always the easiest path. As long as the oil flowed, net outflows from the national coffers could be sustained.
Falling crude oil prices mean that balance is now ending.
And here's the truly frightening consequence:
Join the conversation. Click here to jump to comments…
About the Author
Dr. Kent Moors is an internationally recognized expert in oil and natural gas policy, risk assessment, and emerging market economic development. He serves as an advisor to many U.S. governors and foreign governments. Kent details his latest global travels in his free Oil & Energy Investor e-letter. He makes specific investment recommendations in his newsletter, the Energy Advantage. For more active investors, he issues shorter-term trades in his Energy Inner Circle.