U.S. Economy
Article Index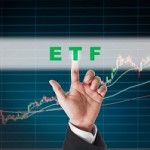 Last week the U.S. Federal Reserve decided against raising interest rates four times this year, opting for just two hikes instead.
Some analysts point to this recent change of mind as proof of an impending recession. Others state there's no strong possibility of one.
But I'm not going to wait to find before I make my trading decisions. And you shouldn't either.
All you need is this very simple strategy to find the best trades based on the U.S. economy. And I'm going to show you right now...