On Thursday, right in the middle of last week's stock market chaos, an important bit of news came out that you may have missed.
Here's the news: The U.S. Commerce Department sharply revised upward its second-quarter gross domestic product (GDP) estimate. The agency now says the value of all goods and services in the nation for the second quarter grew at a seasonally adjusted 3.7% – that's 61% higher than its earlier forecast.
That revised number proves something I've been sharing with you all for months now: Despite the turbulent stock market we've seen all year, the U.S. economy remains on solid ground six years into the recovery.
And that means, as long as you stay disciplined and keep using your Choppy Market Tools, now is great time to take advantage of all the buying opportunities this chaos has created. We're still in the midst of what I think is a generational bull market – and you can invest with confidence for the long haul.
Moreover, as impressive as GDP growth is right now, I believe the Commerce Department's report understates the strength of the nation's economy.
Today I'm going to break it all down. And I'll show you how the indicators I follow tell me that now is a good time to keep investing in tech stocks.
Let's take a look…
Getting Revved Up
I wasn't surprised that growth was higher than what the government earlier believed.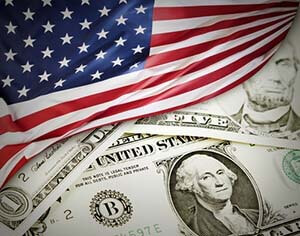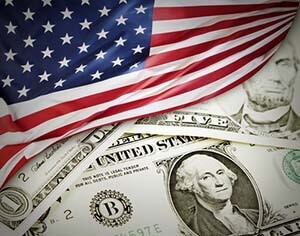 That's because I'm constantly on the hunt for hard empirical data upon which to base the investment recommendations I make to you. And that data tells me there are plenty of reasons for tech investors to remain optimistic.
Let's start with what's happening in the nation's auto industry. Simply stated, sales here are just off the charts.
For the month of July, the last month for full data, new car sales rose 5.3%. The increase brought the annualized sales rate to 17.6 million units, roughly 18% higher than the 14.9 million average over the last six years.
Even more impressive is the fact that consumers accounted for virtually all of the sales. Analysts say fleet buyers, like car rental firms, were largely absent and that consumers focused heavily on high-margin SUVs and pickup trucks now that oil prices are so low.
This is good news for the economy as we near the end of the third quarter. It shows that consumers are willing to borrow to finance new vehicles, meaning they are confident about the economy and voting with their wallets.
Even better, it's a particularly good sign for tech investors…
Join the conversation. Click here to jump to comments…
About the Author
Michael A. Robinson is a 35-year Silicon Valley veteran and one of the top technology financial analysts working today. He regularly delivers winning trade recommendations to the Members of his monthly tech investing newsletter, Nova-X Report, and small-cap tech service, Radical Technology Profits. In the past two years alone, his subscribers have seen over 100 double- and triple-digit gains from his recommendations.
As a consultant, senior adviser, and board member for Silicon Valley venture capital firms, Michael enjoys privileged access to pioneering CEOs and high-profile industry insiders. In fact, he was one of five people involved in early meetings for the $160 billion "cloud" computing phenomenon. And he was there as Lee Iacocca and Roger Smith, the CEOs of Chrysler and GM, led the robotics revolution that saved the U.S. automotive industry.
In addition to being a regular guest and panelist on CNBC and Fox Business Network, Michael is also a Pulitzer Prize-nominated writer and reporter. His first book, "Overdrawn: The Bailout of American Savings" warned people about the coming financial collapse - years before "bailout" became a household word.
You can follow Michael's tech insight and product updates for free with his Strategic Tech Investor newsletter.