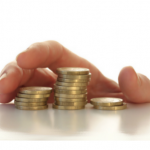 The recently publicized move by the German central bank to bring its gold home is sending a major message about trust in the United States.
The bank holds 45% of its 3,396 tons of gold in the vaults of the Federal Reserve Bank in New York, and wants to reduce those holdings to 37%. It also plans to take back all of its 11% of holdings currently stored at the Banque de France in Paris.
The immediate reaction to the German central bank's decision to repatriate some of its gold was to assert that the Bundesbank no longer trusted overseas central banks to look after their gold.
The German Federal Court of Auditors (Bundesrechnungshof) has ordered the Bundesbank to audit its gold reserves "because stocks have never been checked for authenticity and weight."
Prior to that, the Bundesbank had simply relied upon written certification from the central banks where its offshore gold is stored that the correct amount of gold is actually in the vaults and is of the appropriate fineness.
What's more, samples of gold from the Fed and the Banque de France will be melted down and tested for fineness or quality.
Suppose Germany's gold isn't all it is supposed to be?
The "full faith and credit" of the United States would certainly be called into question.