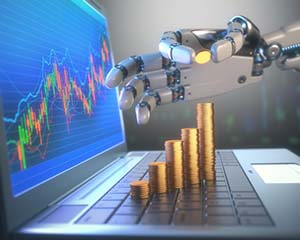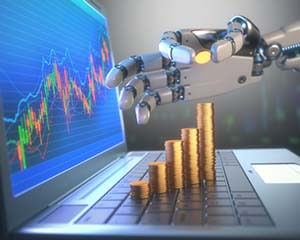 Gold has seen some outstanding gains so far in 2016, entering bull market territory in just the first quarter of the year. There are also a handful of gold stocks that have been outperforming the market.
In the first three months of 2016, gold has gained 20% over its low in the 90 days prior. Money Morning Resource Investing Specialist Peter Krauth believes that this party could just be getting started, so there are still many opportunities to join in.
We've already covered some tips for buying physical gold. Now let's look at the top-performing gold stocks of 2016 so far…
Top 5 Gold Stocks List
Top Gold Stocks of 2016, No. 5: Goldcorp Inc. (NYSE: GG) is a Canadian mining company that has operations in Canada, the United States, Mexico,  and Central and South America. It is a major producer of gold as well as copper and silver. Goldcorp's stock is up 47.49% so far in 2016 and is currently trading at $17.05. While its costs are running higher than its competitors, the company is only carrying $2.5 billion in debt. It has a market cap of $13.4 billion.
Top Gold Stocks of 2016, No. 4: Newmont Mining Corp. (NYSE: NEM) engages in the exploration and mining for gold in Nevada and California as well as internationally in such areas as Peru, Indonesia, and Mexico. The company has seen a steady increase in its stock price this year, for total gains of 72.26%. The stock is currently trading at $31.41, and the gold stock saw an additional boost after recent analyst upgrades and strong earnings reports.
Top Gold Stocks of 2016, No. 3: AngloGold Ashanti Ltd. (NYSE: AU) is a holding company for mining operations in several areas of South Africa as well as South America, Australia, Namibia, and the United States. The company owns 17 mines and distinguishes itself through its substantial reinvestment in long-term growth and its involvement in the development of gold markets internationally. Its stock price has appreciated 114.51% so far this year and is currently trading at $14.89.
Top Gold Stocks of 2016, No. 2: Barrick Gold Corp. (NYSE: ABX) is a Toronto-based producer and seller of gold and copper. Bloomberg reported in January that Barrick had earned the title as the "world's most valuable gold company" due to its massive debt reduction ($3 billion) in 2015 and its continued leveraged position in the market. In February alone, the company's shares rose nearly 38%, and they've appreciated nearly 120% so far in 2016. The company has a market cap of $17.9 billion, and its current share price is $16.22.
Top Gold Stocks of 2016, No. 1: QMX Gold Corp (CVE: QMX) is Canadian-based mining company that owns 431 claims and operates several gold mines in District of Quebec. The company's stock is traded on the Canadian Venture Exchange (CVE) and its current price is $.04. So far in 2016, the company's stock price has gone up 166.67%, and there are exciting prospects on the horizon for this small miner. QMX Gold Corp. is now working with Nippon Dragon Resources Inc. (CVE: NIP) on a new extraction method which will only add more profits to the company's bottom line as gold prices continue to soar.
For a detailed look at investing in gold, continue here.
Follow Money Morning on Facebook and  Twitter.