Today I want to share with you a classic investment strategy that's perfect to use when market volatility is high.
I've even given it a brand-new nickname to reflect our focus on the "New West" of Silicon Valley tech stocks.
I call it the "Cowboy Split."
And I'm going to show you that when employed properly, the Cowboy Split will protect you from volatile markets.
But that's not all.
If your stocks go down, on the recovery, you make more money…
An Investment Strategy Perfect for Today's Market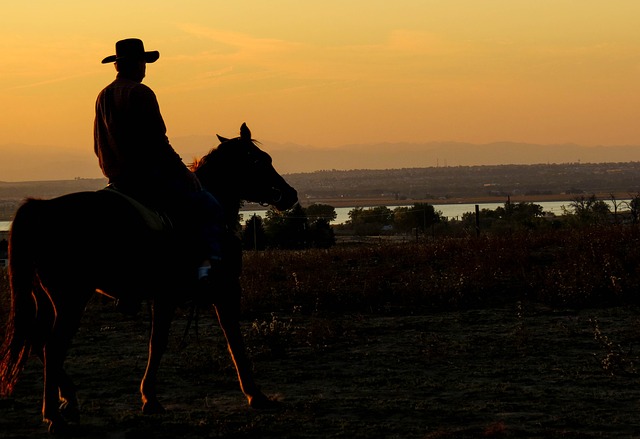 Back on June 27, I told you I believe we are still in the early stages of a generational bull market. That's one that could run for up to two decades.
The U.S. economy continues to gain momentum.
Cars and light trucks are selling at an annual run rate of 16.3 million units. We've had the best five-month stretch of job gains in several years. And we just learned gross domestic product (GDP) expanded at a 4.0% annual rate in the second quarter.
Tech is again leading the way with high corporate profits, strong cash flow, and great operating margins.
However, in that report, I also said that we would see setbacks along the way. No bull market advances without occasional corrections and sell-offs.
Indeed, the markets recently become more news-driven than usual.
U.S. Federal Reserve Chairwoman Janet Yellen's remarks about "stretched" small-cap, biotech, and social media stocks spooked the market for a couple of days. And investors are also concerned about Argentina's second bond default in 13 years, Israel's offensive in Gaza, and Russia's connection to the downing of a Malaysia Airlines passenger jet in Ukraine.
And with the Dow Jones Industrial Average dropping 1.9% yesterday, many investors are getting just plain scared (falsely, I believe) that another major correction could occur any day.
On top of all that, I've spotted a depressing trend this second-quarter earnings season – companies with the slightest hint of trouble see their stocks quickly sell off.
But I'm not worried. This is a great time to take a defensive approach to investing in tech stocks.
Today I'm going to show you an easy-to-use investment strategy that will help you maximize your gains on some of the great tech stocks that could be offered at a discount soon amid volatility and a panicky, over-reactive market.
Join the conversation. Click here to jump to comments…
About the Author
Michael A. Robinson is a 35-year Silicon Valley veteran and one of the top technology financial analysts working today. He regularly delivers winning trade recommendations to the Members of his monthly tech investing newsletter, Nova-X Report, and small-cap tech service, Radical Technology Profits. In the past two years alone, his subscribers have seen over 100 double- and triple-digit gains from his recommendations.
As a consultant, senior adviser, and board member for Silicon Valley venture capital firms, Michael enjoys privileged access to pioneering CEOs and high-profile industry insiders. In fact, he was one of five people involved in early meetings for the $160 billion "cloud" computing phenomenon. And he was there as Lee Iacocca and Roger Smith, the CEOs of Chrysler and GM, led the robotics revolution that saved the U.S. automotive industry.
In addition to being a regular guest and panelist on CNBC and Fox Business Network, Michael is also a Pulitzer Prize-nominated writer and reporter. His first book, "Overdrawn: The Bailout of American Savings" warned people about the coming financial collapse - years before "bailout" became a household word.
You can follow Michael's tech insight and product updates for free with his Strategic Tech Investor newsletter.