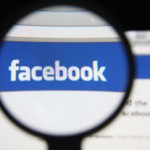 Are there any Facebook Inc. (Nasdaq: FB) skeptics left out there? I doubt it. But even early this year, the social-networking giant still had plenty of naysayers on Wall Street.
Facebook stock has gone on a huge rally since then. FB is up 35.5% in little more than eight months. If that doesn't sound like much to you, consider this. During that same period, the market-reflecting S&P 500 Index is down by 2.6%.
Now you're likely wondering if there's any upside left. Should you get out now? Is it too late to make your "Buy"?